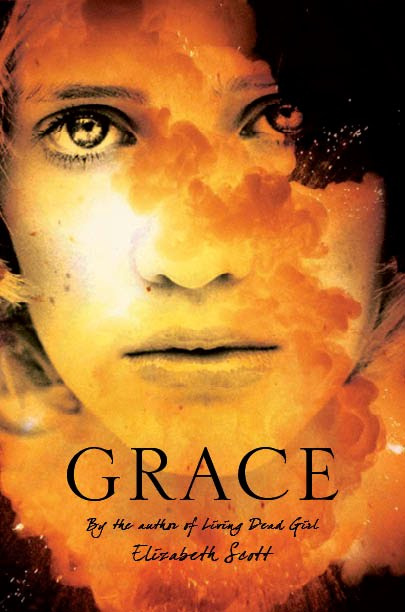 Elizabeth Scott has written a novel that has a great impact. It is not a long novel but it is certainly one that the reader will think about even after they have finished reading it. It is direct and is very spare. I really think that this would make a great play.
Grace and Kerr are both on the run. They are on opposite sides of the political spectrum but have one thing in common, they want to escape the tyranny of Keran Berj and they both want to live. Grace was trained to be a suicide bomber who would kill prominent members of Keran Berj's government. Kerr is in reality Jerusha, a follower of Keran Berj who is held in high regard by Keran Berj.
Following their history to the point where they get on the train is horrifying. That a society could make turn their children into killers is hard to fathom. Then I remember that there is a country that turn children into killer soldiers. Seeing how Grace and Kerr (Jerusha) evolve and communicate with one another is powerful.
This is not a story for everyone, but anyone who read this would gain something from the reading. If you enjoy a book that makes you think, this is the book for you. I was impressed with this author and would recommend it to anyone.